What To Look for in a Large Loss Response Company
2/18/2021 (Permalink)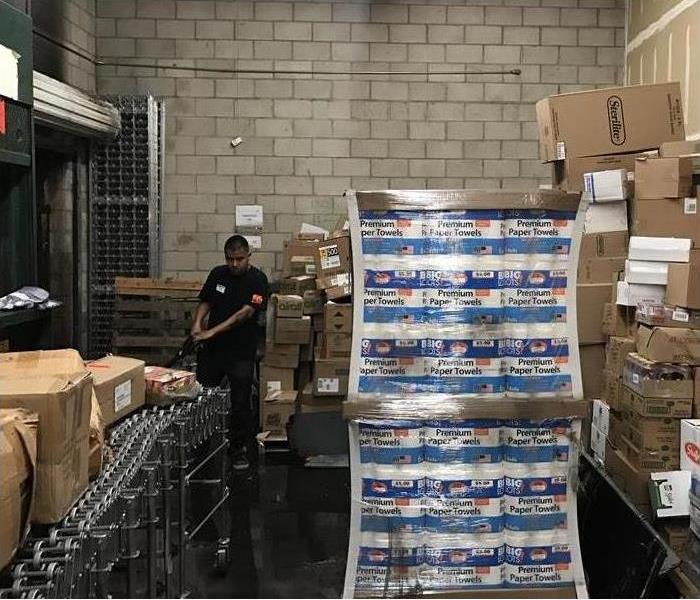 If you have experienced storm damage in your business it is important to choose the right large loss restoration company.
Large events call for an extraordinary service team. However, do some due diligence to find the right company. From blizzards to flooding, there are a few things you must look for to find a large loss contractor that can restore the damage, minimize downtime, and lessen your losses.

Many Industries Served
Many types of businesses in Yucaipa, CA could benefit from a large loss contractor. Check a company's past work history and look for experience in the following:
Apartments

Office buildings

Corporate facilities

Banks

Medical facilities

Hotels

Condominiums

Homeowner's associations

Churches

Shopping centers

Schools

Manufacturing plants

Insurance headquarters

Bars

Government buildings


Large Loss Program
Finding a company with a large loss program can ensure you are in good hands. This is because someone with a catastrophic loss program will have a team ready to go with specialized equipment and experience with fire, smoke, water, and mold mitigation and restoration. They will also have experience coordinating with large businesses and managing projects of this size.

Trusted Reputation
You want your catastrophic loss team to be composed of the best managers and technicians available. Therefore, you want a disaster remediation company with a top-notch reputation. A company that is trusted will have competent and experienced professionals working for them. Word of mouth, recommendations from your insurance company, and online reviews are the best way to get a feel for a professional's reputation. Checking these sources lets you find the best company.

Detailed Restoration Process
After a disaster, there will be a lot of challenges you need to face. Therefore, it is a good idea to find a company that provides a detailed restoration process. They should be able to help you through everything from structural damage to content cleaning. They will also explain each step of the catastrophic loss restoration process so you know what to expect.
Whether you experience storm damage or another type of disaster, it is important to choose the right large loss restoration company. Following these tips will help you choose the right professionals for your business.